Dueling Pianos in Hartford CT - Spectacular Performers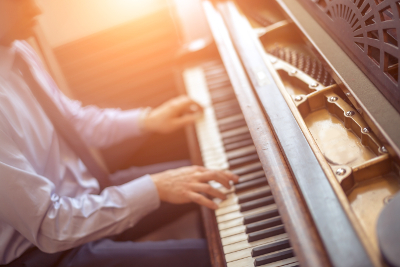 We believe our concept can be summed up in a single word: FUN! We are the nation's most referred source for top-line sing-along entertainment. Are you tired of booking boring entertainment acts with an empty dance floor at your events? Say no more! With an event from us, you'll have to make dancing shoes mandatory. Whether you're having an intimate gathering of 30 guests or an event of 4,000 in Hartford CT , our all-star members of Dueling Piano will make it work.
Get Started Today
With a roster of well over two hundreds dedicated veteran performers and 17 self-contained teams that travel the country every week, we're able to deliver the best entertainment anytime, anywhere. Save yourself the headache, and book the the right Dueling Pianos from Dueling Piano International anywhere in Hartford CT . We provide everything necessary for an amazing performance, for a fee we are certain will put a smile on everyone's face.
---
The Best Piano Shows Performers For Your Event in Hartford CT
Combine sharp-witted and incredibly talented musicians with pianos on stage and add a in a room full of people:
Result: An evening of fast, funny, and unforgettable entertainment.
For your special day, you want a one-of-a-kind entertainment experience that your friends and family will never forget. Our Dueling Piano Players are experts at reading audience emotions and are certain to always play the right tunes! We are not the only stars of the show, our audience is. We encourage you to shout out your requests, sing along with us, and not sit down. Choose Dueling Piano International for your wedding piano show as your main entertainment, you won't need anyone else!
Dueling Piano Shows
At Dueling Piano, we have shows suitable for all ages and demographics. From grand openings to fundraisers, we've got your entertainment for the night covered. Dueling Pianos International has specialized in top-flight dueling piano shows, and has developed a national reputation as the source for polished, professional dueling piano players who never fail to get audiences singing, cheering, and calling for more.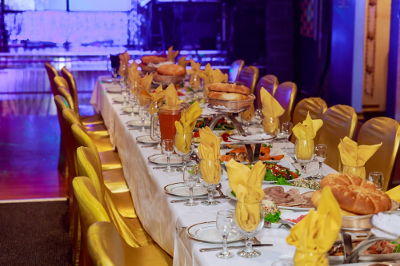 Our events include (but are not limited to):
College shows
Corporate events
Fundraisers
Nightclubs
Restaurants
Weddings
And more!
Our dueling piano players have a track record of mastering the art of fun and laughs. We've arranged thousands of events and always leave our audience with an they'll will never forget.
---
What Does Our Audience Have To Say?
""I just wanted to let you know that Dueling Pianos International did an awesome job at our Christmas party. Everyone said that it was the best party that we have had. They are very talented and funny. Please let them know that we all loved them!" -Stephanie Baumann, OB-GYN Associates, PC
"Our guests have been raving about the dueling pianos at our reception! We heard of them from a coworker of my husbands who had them at their wedding and said that we absolutely had to use them at ours. Mike and Tim were so great about coordinating everything and just had fun with us. They also did a lot of musical numbers that would involve the guests which made for some great memories. I may be a bit biased but they definitely made it the most fun wedding that I've ever been to."
---
We never disappoint you with getting your audience engaged. Stop stressing about finding the right entertainment and give Dueling Piano a call. By choosing us, we guarantee that you will be provided with the best event of the year.